Today BBQ Restorations had the opportunity to do a Viking barbecue cleaning in Mission Viejo. Our client happened to find us on Angie's List and our recommended services from past clients reviews on our Business page on Angie's List. So if you happen to be reading this and your not an A.L member but would like to see additional reviews about our award winning service you can take a look at our yelp page at http://www.yelp.com/biz/bbq-restorations-irvine-2
Fortunately our customer just moved into there residence in Mission Viejo and the Viking Barbecue had been maintained quite well, and was only lightly used, by the previous owner after its last cleaning. I thought overall it was in pretty good condition for its age. Which had to be 9-10 years old. Based on some the features and styling that resemble the older models of Viking grills. Of course some components had been replaced during that time frame. The current cooking grates were replaced by the current owner. It was also apparent that the barbecue would need some new burners in the near future. So we did out best to get all of the corrosion, grease and grime off the burners to insure they last as long as possible. Pictured below are a couple before cleaning pictures and the after pictures are at the bottom of the page.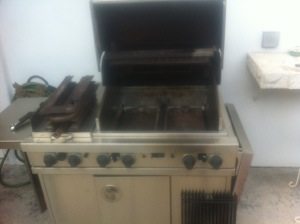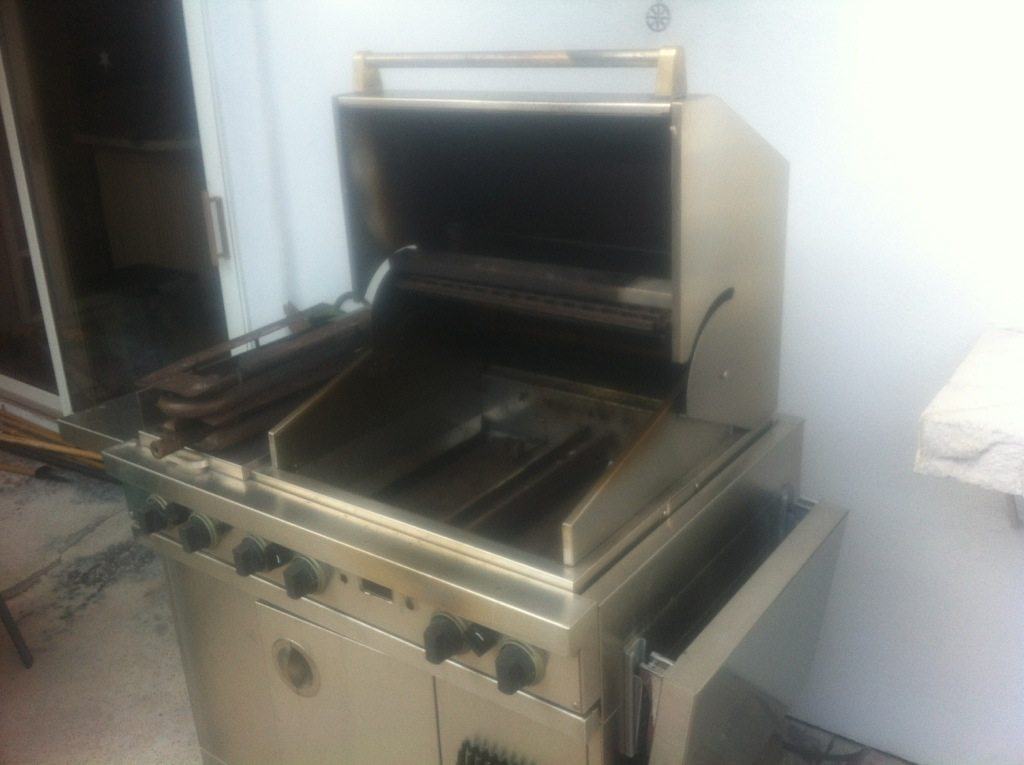 As you can see this Viking barbecue definitely needs a good cleaning. We completely disassembled and removed all of the internal components. Ensuring each and every item was inspected for corrosion, rust and or excess damage & wear. We then Steam Cleaned all of the internal components and the barbecue. After completion of the degreasing process. We polished both the exterior and interior of the grill to perfection. Adjustments were then made to the ignition system and ignitor systems ensuring that the grill lights every time.The valves were tested for leaks. Then we put everything back together.
We were happy with the final results and so was our new customer. Who promised us an Angie's List review. "We love reviews" He also wanted to be put on our bi annual maintenance
cleaning package to ensure his grill keeps performing and looking great year round. You be the judge. Are you ready to try out the best? Great wether it's a cleaning, repair or restoration that your barbecue needs. BBQ Restorations has got you covered, and we would love to earn your business. Call today 949-436-8308 or fill out our Online Service Request.