Check out this amazing Viking BBQ Restoration in Coto de caza.
This is BBQ Restorations first Viking BBQ Restoration in Coto De Caza this week. However this is our 3rd Viking BBQ restoration & cleaning for the week for BBQ Restorations. "It usually comes in spurts like this". According to Wes Brewer BBQ Restorations Operations manager. We'll do 4 or 5 Viking barbecues in a row, followed by Ducane or DCS barbecues, then the Barbecues Galore Turbo series or there Grand Turbo edition barbecues, and then a few Lynx and or Fire Magic barbecues in a row. We don't know why we sometimes get the same manufacture in multiples and in a row. Either way were just happy to be the company you choose to get your barbecue grill, looking and performing its best whatever the brand or manufacture. We began the restoration and cleaning process on this Viking grill on Friday. The owner decided on an ignition upgrade to the electric ignition, from the original turn style ignition system from the manufacture. BBQ Restorations will as well be replacing the worn out barbecue ignitors. This Viking barbecues cooking grates had some visible signs of rust and corrosion so we're replacing those as well. Pictured below are some pictures before BBQ Restorations started the restoration cleaning, ignition upgrade and cooking grate replacement.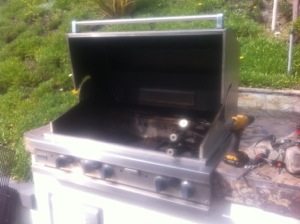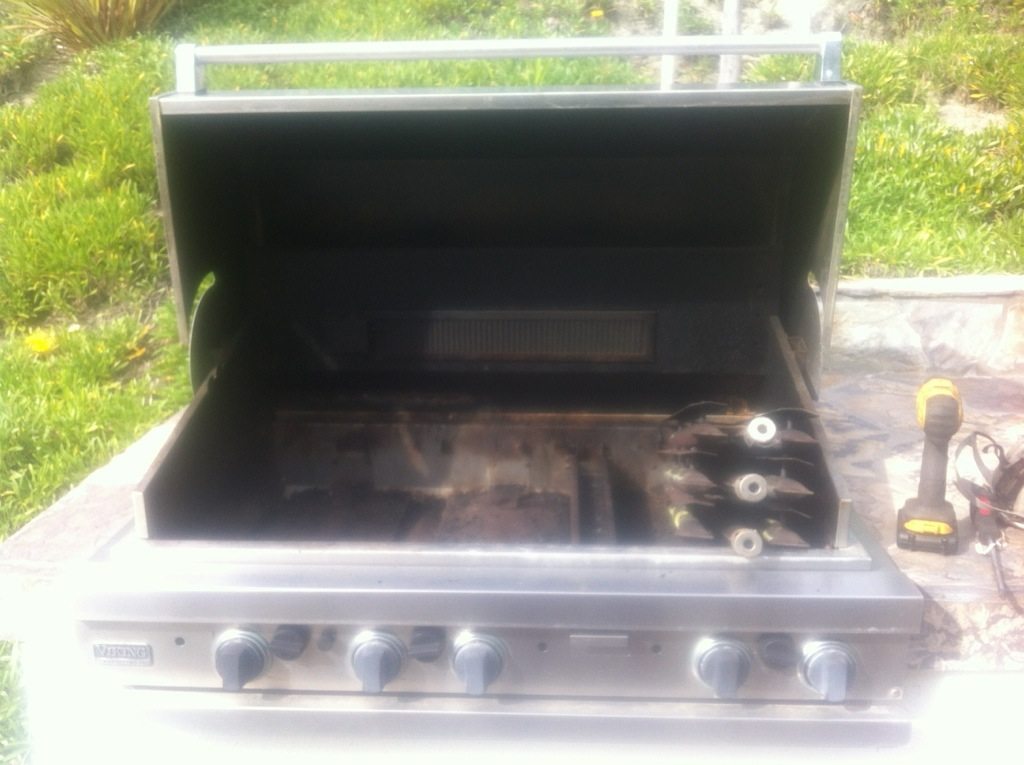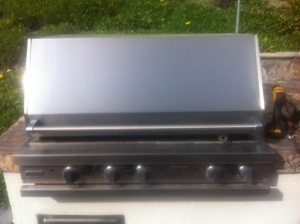 Now this grill had been cleaned at some point after it's purchase. The current owner is not the original owner so we don't know it's service history. We could tell the burners had been replaced due to the aftermarket brackets. So that's partially good news for us and the grill. Anything is better than nothing in regards to regular or annual cleaning and maintenance of all barbecues. If left uncleaned, the grease and soot act as an acid on the stainless steel of your grill and will eventually cause corrosion severe enough to have to replace the entire barbecue if left for a long enough period for the chemical reaction to take place. Which doesn't take all that long. Of course there are many factors i.e. amount of use, specific type of stainless steel the BBQ is made of, sauces and marinades used on the meats poultry and fish cooked in the grill, as well as how often the barbecue is cleaned. We've seen grills less than 3 yrs old with holes rusted all the way through the bottom of the BBQ. In the same respect we clean Viking barbecues older than 10 yrs. old that don't have any corrosion. Usually due to regular maintenance and cleaning.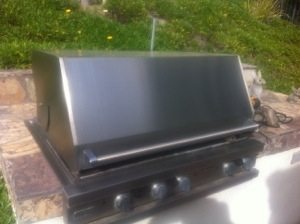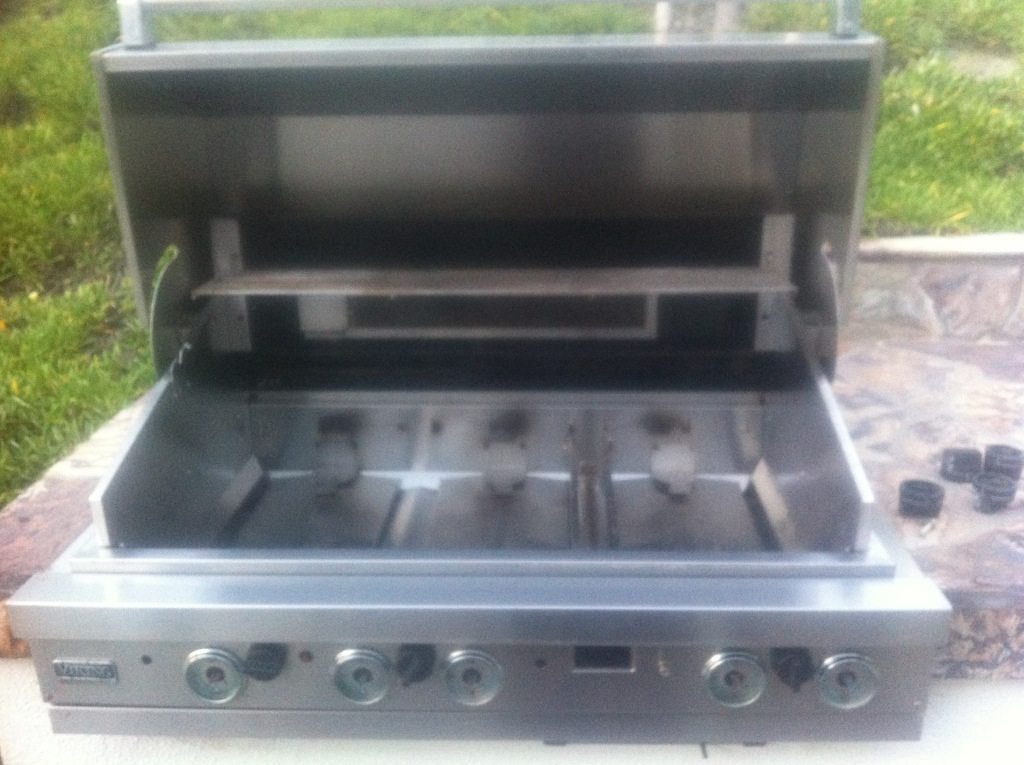 This particular Viking barbecue restoration cleaning in Coto de caza came out as expected after the initial cleaning. The next step was to redo and replace the ignition system. As well as replace the cooking grates, restore the burners and heat trays and polish the grill to perfection. As you can see below this grill has come a long way and looks nearly new. If you have a Viking BBQ you owe it to yourself to have BBQ Restorations come out and clean or restore it. Start enjoying your barbecue grill this season and let us ensure that it looks and performs as good as the day you bought it. Viking BBQ restorations in Coto De Caza is only one of the many manufactures and cities BBQ Restorations services in Orange County, call today for your free estimate and safety inspection. 949-301-6483