Today BBQ Restorations had the opportunity to do a Fire Magic Barbecue Restoration in Huntington Beach C.A. The current owner of this fine grill had some tenants in there rental property for the last 3 years. They apparently loved to cook but failed to clean up the barbecue annually.
After inspecting the barbecue grill it was determined that we would replace the ignition system and ignitor, heat shields and give the barbecue a restoration cleaning.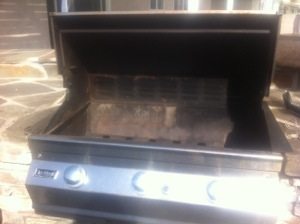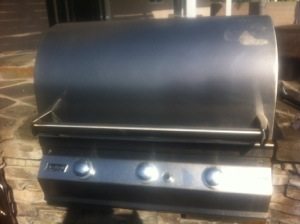 As you can clearly see this grill is clearly filthy. We always enjoy a good challenge. So we went to work on this grill tirelessly cleaning, polishing, buffing and shining the grill to perfection.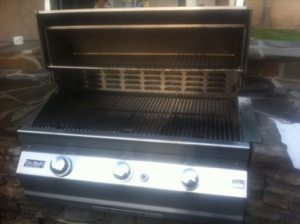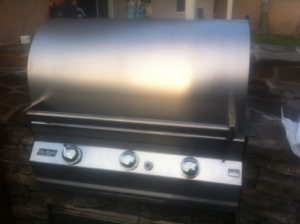 These pictures really don't do this grill justice. We finished late with the sun going down. So it's difficult to see how far we really came. So if you have a Fire Magic barbecue or any other grill on the market BBQ Restorations would love the opportunity to do a restoration cleaning on your grill and see what type of results we can achieve with your grill. We can be reached at 949-436-8308 or fill out our Online Service Requestt for a free safety inspection and estimate today.